On Monday, when Mahesh Jadhav walked into chief minister Devendra Fadnavis' chamber at Vidhan Bhavan in Mumbai, he was both hopeful and anxious. Jadhav, president of the Marathi Kamgar Sena (MKS), had been at the forefront of an unusually resilient strike by
drivers
of
Uber
and
Ola
,
online
ride-hailing services that have become integral to big city life.
Jadhav was anxious as the drivers had gone on strike for 11 days in October — the third-longest by public transporters in a major city in recent memory, after the inconclusive 13-day strike in Delhi-NCR in February 2017. They took a break during the peak festival fortnight, before taking their cabs off the roads again last week, demanding an increase in fares — base, per kilometre and waiting — across all services offered by Ola and Uber. "Strike karneka, matlab solution nikalne ke liye. Tension toh hota hai (A strike has to end in a solution. It is stressful)," Jadhav told ET.
Fadnavis promised to get the transport secretary and commissioner, unions and representatives from Ola and Uber at one table to thrash things out. Almost immediately after, drivers returned home and logged on to their devices. "We will wait for the meeting before deciding on future course of action," Jadhav said.
Though not uncommon or India-specific, the back-to-back strikes put firms on the back foot, perhaps for the first time. Drivers and their unions have been claiming their protests have been a success, with most demands, including a pay hike, likely to materialise. As the cut-throat ecommerce model often results in progressively decreasing incomes, the growing number of dissatisfied drivers and delivery boys presents a vote-bank opportunity to unions and political parties. Sometimes, they just want to be seen as offering solutions.
Fadnavis, for instance, is considering a universal app for hiring cabs in Mumbai. Likely to be called the City Taxi App, it would host the traditional kaali-peeli (black and yellow) cheek by jowl with new-generation operators, he told Jadhav.
In March, the Raj Thackeray-led Maharashtra Navnirman Sena was at the forefront of a similar, 'indefinite' strike against what they felt were "low-profit margins" for Ola and Uber drivers. That stir ended in three days. There have been more in Delhi, Chennai and Bengaluru but cab companies have never relented.
In Mumbai, however, not only did they agree to restore fares for the festival fortnight during which the drivers went back to work, but also to link the drivers' returns to a fuel price index, which increased fares by Rs 1 per km for riders.
An Uber statement of November 16, says, "Given the impact of rising fuel prices to their net earnings, independent driver partners on the platform have recommended, and Uber has agreed to, the institution of a fuel price-linked fare mechanism." Ola declined to comment.
WHEN IT HURTS THE MOST
Unrest began after Mumbai diesel prices shot up from Rs 72.96 in August to Rs 77.32 in September. Uber and Ola cut fares, squeezing what drivers took home. Uber, sources say, slashed fares in that period to generate demand. A senior Ola executive, on condition of anonymity, says, "Our prices over the past two years have been fairly in sync with the elasticity of fuel prices."
A senior Uber executive says on condition of anonymity that the company paid liberal incentives during the festival period, higher in Mumbai than elsewhere. "We wanted to give them a Diwali cushion. November 2 onwards, these incentives were of the 2014-15 variety, when Uber had just entered India," adds the executive.


The per-km fares are not static. "Constant corrections were being made to fares. We burnt some money in the short term," says the executive quoted above. "Unions think in (terms of) the taxi playbook, a straightjacket per kilometre."
The fuel shock was the last straw that broke the axle. But drivers claim that within five years of operations, Uber and Ola had already drastically shrunk payouts to partner drivers. Some owner drivers used to making Rs 80,000-Rs 1 lakh a month now see half as car volumes rise exponentially. The earlier incentives have all but vanished as targets inch up and rides fall.
MARX IN THE HOUSE
Nitin Nandgaonkar of the Maharashtra Navnirman Kamgar Sena, trade union wing of MNS, says, "This is just the beginning. We are looking at other sectors too."
At the heart of this mushrooming conflict is the rapid rise of the incentives economy, where companies use a discounts offensive to acquire customers. They also lure in an army of employees with unsustainably high incentive-linked incomes akin to white-collar jobs to run this cranked-up sales engine. This model, unions allege, is primarily flawed and gamed to deceive.
"The question is, are Uber and Ola kaalipeeli on steroids or call centres on diet? There is not much difference in the productivities of the driver of a kaali-peeli and an Uber. Uber drivers earn more primarily because shareholders are writing the cheques," says Manish Sabharwal, chairman of staffing firm Teamlease Services. "We don't live in an economy. We live in a society. You cannot have organisations without responsibility," Sabharwal says about the business-partner model.
"No one is insulated anymore," says a Delhi-based policy consultant, on condition of anonymity because of the nature of his work. "These companies should be aware that over the next year and a half, more such disruptions are likely." He says there is noticeably heightened activity around collective bargaining in the socalled blue collar economy over the past eight months. Every single ecommerce service — be it food tech or online shopping — has been affected.
Back in 2015, when user adoption for these products was just about picking up, over 400 logistics executives of Flipkart and Myntra, backed by the MNS' union, went on strike. Demands included better pay and improved working conditions, including access to proper bathrooms.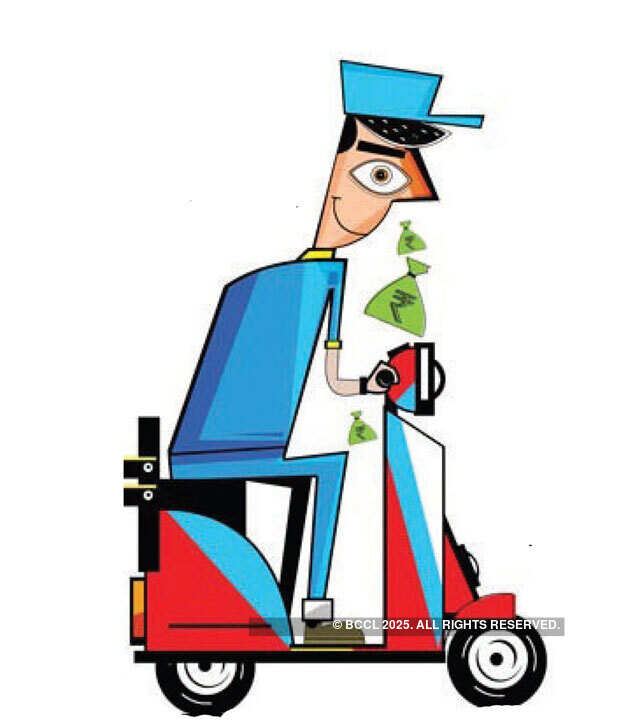 Last year, this hit food tech. In November 2017, over 500 delivery executives from Swiggy went on a strike, demanding better pay. Media reports claimed that a similar number of delivery executives, backed by the MNS-affiliated union, recently went on a brief strike again.
Political parties front their trade unions to tap into worker disgruntlement, more so in the run-up to next year's elections. The Mumbai cab drivers' strike, for instance, featured the NCP, MNS and Congress. "The closer we get to election day, we expect another strike," says the Uber executive cited earlier. "Visibility matters and the political climate allows for it."
Trade unions backed by the BJP, CPI(M) and Congress see an opening. "We have started Uber, Ola drivers' unions in some places,"says CK Saji Narayanan, president, Bharatiya Mazdoor Sangh, sibling of BJP. "We believe commissions charged by these companies are exorbitant."
The CPI(M)-affiliated CITU has also entered what is often referred to as the gig economy. There are efforts to unionise ride-hail cab drivers in Chennai, according to AK Padmanabhan, its vice-president. "We want to expand to every sector. We're already building up in the IT sector and are mobilising in different centres," Padmanabhan says. This is despite businesses in the unorganised sector having their own set of problems.
FOOD FOR THOUGHT
Trade unions say food tech delivery executives are underrepresented. The Jadhavled MKS claims to have 4,400 members contracted to Swiggy in Mumbai. "While workers are contracted to platforms like Swiggy, we want them to be treated as employees with facilities like a provident fund account," says Jadhav.
Companies such as Swiggy, unions alleged, lure delivery executives with a basic pay of Rs 15,000 and facilitate purchase of the ubiquitous motorcycle. They incentivise them on the basis of orders delivered, time spent online and distance covered. However, a few months on, that basic salary reduces substantially and incentives dry up in a typical cost-cutting move.
This may, in large part, be an exaggeration, given the increase in competition and tweak in business models with increased offerings. "Everyone is essentially vying for the same supply… prices will only increase," says a serial entrepreneur in internet-based businesses.
As per a July media report, Swiggy and Zomato delivery executives can potentially earn Rs 25,000-50,000 on a monthly basis, inclusive of base salary and incentive-based payouts. "Someone earning a salary of Rs 50,000 should be ready for a salary of Rs 30,000 at some time," says the entrepreneur. "That expectation setting has to come from the company. But in a hyper-competitive sector, it's unrealistic."
Swiggy declined comment for this story.
To be fair, there are some who are looking at a deeper engagement with their teams. Swiggy, for instance, has initiated medical and accident insurance for its delivery boys; medical checkups and scholarship programmes for their family members and even help in personal loans for the staff. Uber Eats has added women to its delivery force to give them economic independence.
NOT JUST ON PAPER
BMS' Narayanan says supply chains moving out of the formal industry has created unforeseen issues. Although these were dealt with by the International Labour Organization (ILO) at its meeting three years ago, organising is still difficult because of the nature of modern contracts and overlapping jurisdictions.
Typically, new age entrepreneurs build business models first and think about the law later, says the entrepreneur quoted earlier. In their model, there is no employee; only an individual who chooses to be on the platform as a vendor of sorts.
At the 104th International Labour Conference in Geneva in July 2015, the ILO adopted a resolution on 'Transition from the informal to the formal economy recommendation' dealing with informalisation of formal jobs, respecting fundamental rights and ensuring opportunities for income security, livelihoods and entrepreneurship.
The recommendation refers to all workers and economic units — including enterprises, entrepreneurs and households — in the informal economy. It specifically includes "those in the informal economy who own and operate economic units."
That effectively means that a driver who owns a cab and is registered as a business partner of a company would be recognised as a worker globally. CITU's Padmanabhan points out that street vendors own their businesses but are organised under trade unions. This, however, would not apply to aggregators (or fleets) who are considered principal employers.
For a typical delivery executive, there is a feeling that odds are stacked against him. "Unlike cab drivers, who can do other things if they aren't on the platform, like run a private tourist business, what is on the other side for these executives? If he doesn't stay in the delivery business, where does he go?" says the entrepreneur.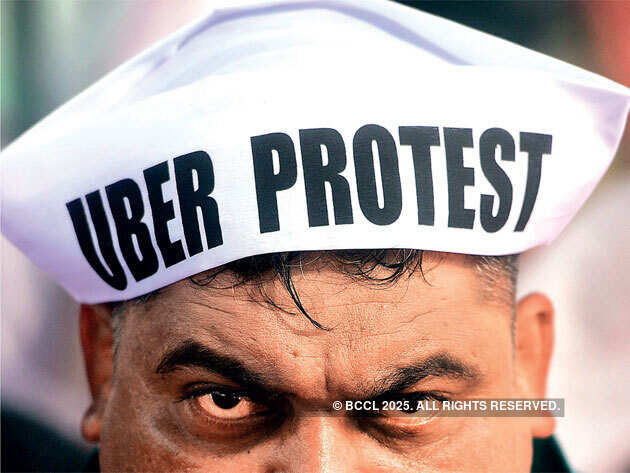 Algorithms of these venture-backed companies are designed to maximise income and returns for investors at the expense of human cost and damage to the larger ecosystem. "This system is based on the enterprising self," M Vijayabaskar, professor at Madras Institute of Development Studies, who studies labour and industrial relations, told ET over phone. "The big difference is earlier work was given to you; now the worker has to share business responsibility. That's how new companies are extracting labour."
Vijayabaskar says worker-entrepreneurs just know that the more they work, the more they earn. So, it is difficult to regulate health conditions or working hours. But, he warns, these businesses tend to be monopolistic. So when their workers turn against them, they are in for a rough ride.
In the old valuations versus values battle, empathy always gives better mileage.


Source link
thanks you RSS link
( https://tech.economictimes.indiatimes.com/news/mobile/ola-uber-strike-trade-unions-see-delivery-boys-drivers-as-the-new-oppressed/66743751?utm_source=RSS&utm_medium=ETRSS)