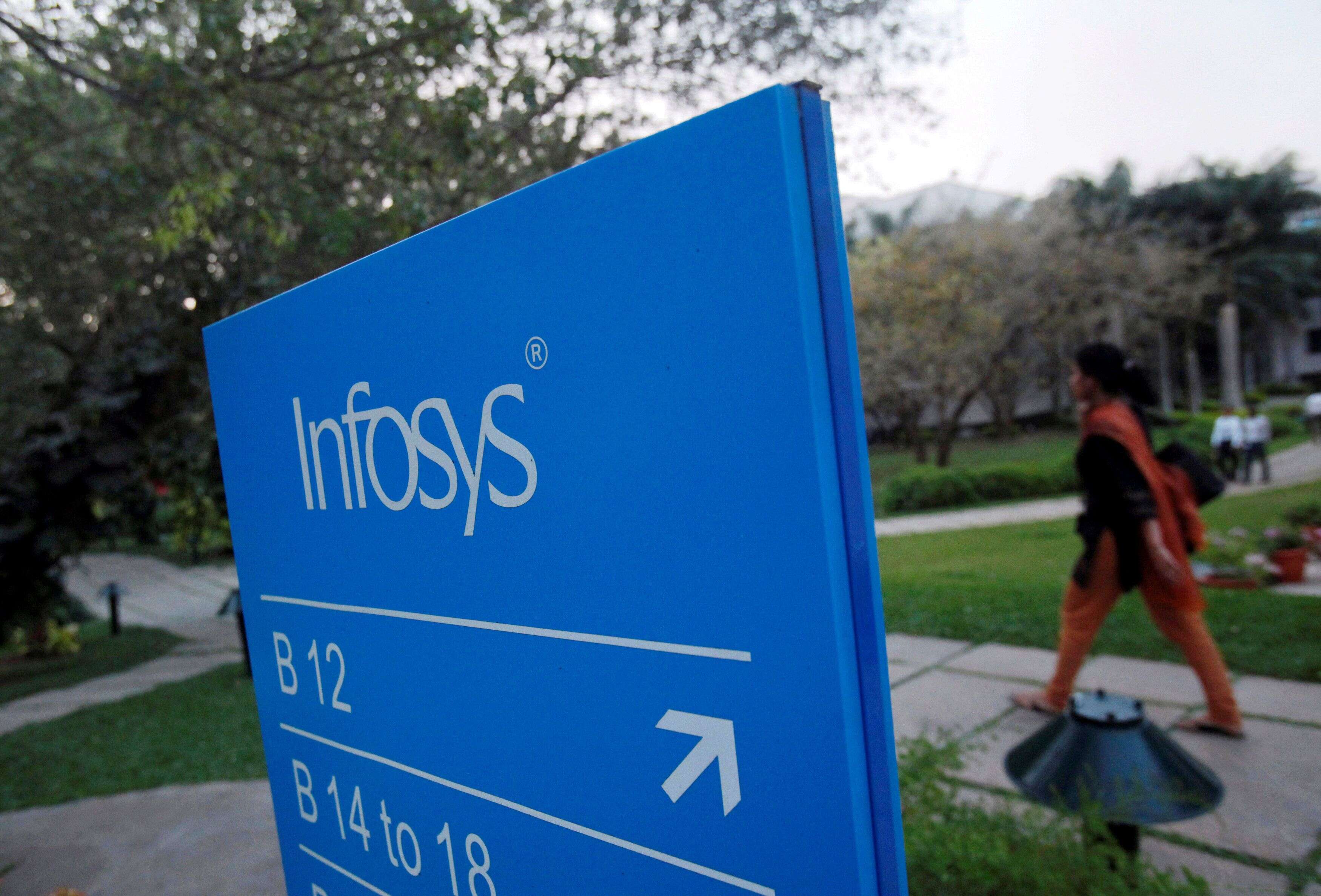 IT giant
Infosys
on Friday came out with a mixed set of quarterly numbers for the June quarter
India's second-largest software service s major posted a net profit of Rs 3,612 crore, up 3.70%, from Rs 3,483 crore in the same quarter last year. The figures came in below an ETNow poll of Rs 3,731.80 crore.
Bottom line dropped 2.11% on a quarter-on-quarter basis. Revenue from operations rose 12% YoY and 5.78% QoQ to Rs 19,128 crore during the quarter under review.
The board threw a surprise approving issuance of one free share for every share held, that is 1:1 bonus issue.
"We had broad-based financial performance on multiple fronts – RoE crossed 25%, free cash flow was up 32% quarter on quarter and operating margins were at the upper quartile of our margin guidance", said M D Ranganath, CFO, Infosys.
Here are 10 key takeaways from Infosys' Q1 earnings:

– Revenue guidance for 2018-19 in constant currency retained at 6-8%. Operating margin guidance was maintained at 22-24%.
– The board cleared 1:1 bonus issue.
– EBIT margin stood at 23.70% as against an ETNow poll estimate of 23.80%.
– Return on equity improved to 25.50% from 24.10% in January-March.
– The board appointed Michael Gibbs Independent Director effective July 13, 2018, for 3 (three) years, subject to shareholder approval.
– Large deal wins crossed $1 billion, of which over 40% came from financial services. The company also managed to add four $100 million clients to take it to 24 on a sequential basis.
– In line with the announcement made on June 11, the company had voluntarily delisted its American Depository Shares from Euronext Paris and London on July 5. Its ADS were removed from Euroclear France on July 10.
– The primary reason for voluntary delisting from Euronext Paris and London is low average daily trading volume of Infosys ADS on these exchanges, which was not commensurate with the related administrative expenses. Infosys ADS will continue to be listed on the NYSE.
– During the three months to June, the company has recorded a reduction in the fair value of disposal group held for sale amounting to $39 million in respect of Panaya. Consequently, profit has decreased by $39 million resulting in a decrease in basic earnings per equity share by $0.02.
– The company had 2,09,905 number of employees as of June-end as against 2,04,107 as of March 31. The figure was at 1,98,553 in the same quarter last year. Attrition on consolidated basis jumped to 23% in April-June as against 19.50% in the preceding quarter.
– Digital revenues read $803 million (28.4% of total revenues). The figure translated into 8% growth on a sequential basis and 25.60% on YoY basis in constant currency terms.


Source link
thanks you RSS link
( https://tech.economictimes.indiatimes.com/news/corporate/10-takeaways-from-infosys-q1-earnings-panaya-pain-and-a-surprise-bonus/64978139?utm_source=RSS&utm_medium=ETRSS)