12 Mar 2018 at 11:47 AM (UTC)
General Counsel
Stuart Hoegner is an international cryptocurrency lawyer and accountant based in Canada. Stu acts for leading entrepreneurs and businesses in this dynamic and growing market space.
Stuart has appeared as an expert on cryptocurrency issues before international securities commissions & regulators, the Department of Finance, the Canadian Intellectual Property Office and the Senate Standing Committee on Banking, Trade and Commerce. In addition to this, Stuart is the editor of 'The Law of Bitcoin,' the world's first book on the law of cryptocurrencies.
Before joining Bitfinex, Stuart spent 8 years in the M&A Tax Group at Ernst & Young. He obtained his law degree from the Faculty of Law at the University of Toronto in 1996.
Stuart is called to the bar in Canada and the United States, and is a member of the Law Society of Upper Canada, the State Bar of Nevada, the Chartered Professional Accountants of Ontario, the Canadian Bar Association and the International Masters of Gaming Law.
Stuart joined Bitfinex as General Counsel in 2014.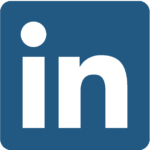 To reach out to Stu, please contact press@bitfinex.com.
Additional Materials:


Source link
Blockchain – Crypto – Currency infomation
thanks you RSS link
( http://blog.bitfinex.com/profiles/bitfinex-leadership-stuart-hoegner/)